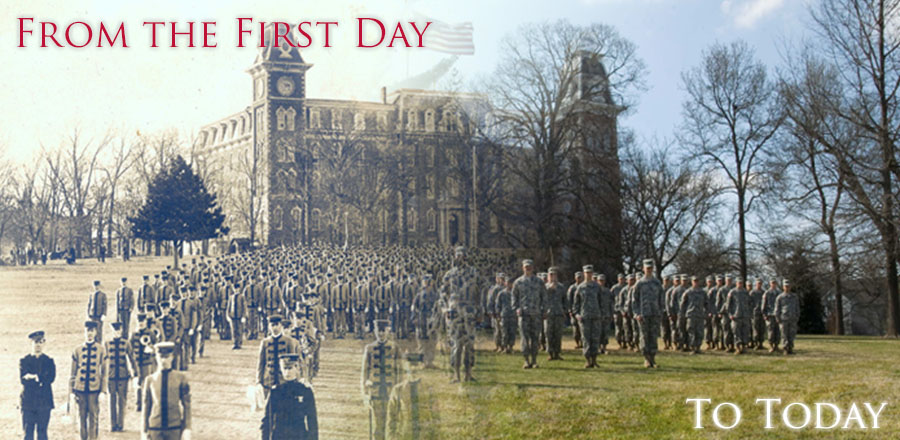 One hundred years from now, it won't matter the dollar amount in your bank account, or the size of your house, or the kind of car you drove. What will matter is the difference you made in the world. As a US Army Officer you will know you've made a difference. Let the experienced team of officers and non-commissioned officers of the University of Arkansas ROTC program lead you on that road to success. If you have questions contact us or click FAQ.

Upcoming Events
September 1 - Record APFT
September 5 - Color Guard at Arkansas Vs. UTEP Football Game
September 7 - Labor Day - No classes
September 11 - 9/11 Stair Climb
September 19 - Color Guard at Arkansas Vs. TX Tech.
October 1 - Deadline to apply for graduation, Fall 2014
TBD - Ranger Challenge
October 19-20 - Fall Break - No classes
November 2 - Priority Registration begins
November 11 - Veteran's Day Run
November 13 - Deadline to Make Up Incomplete Marks from Previous Semester
November 20 - Last day to drop a class for the Fall Semester
November 25-27 - Thanksgiving Break (UA offices open on the 26th)
December 11 - Dead Day
December 18 - Commissioning Ceremony
December 19 - Commencement
December 19 - January 19 - Winter Break