Succeed in any competitive environment
Becoming an officer
Army ROTC prepares college students to succeed in any competitive environment. The leadership training and experiences that you have in Army ROTC will provide you with a foundation to become commissioned Army Officers upon graduation.
After you graduate from college, you will be commissioned as a Second Lieutenant. Your career as an Officer will be just beginning, and you'll find a variety of interesting Officer career fields, called branches, in the Army. Once you choose your Army branch, you will embark on specialized training.
Your Commitment
Students who contract with Army ROTC (scholarship and non-scholarship Cadets) agree to complete a period of service as a Commissioned Officer in the Army.
You can serve full-time in the Army for four years (scholarship winners) and with 4 years in the Reserve/ Guard/IRR (total must be eight)
You can serve part time in the U.S. Army Reserve or Army National Guard for eight years while pursuing a civilian career.
---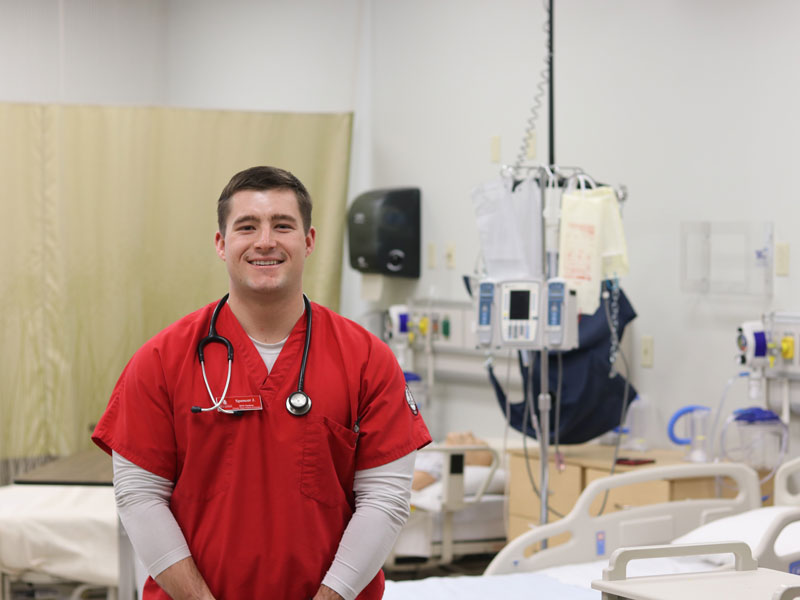 Nursing Program
If you're considering an undergraduate Nursing degree, enrolling in Army ROTC can enhance your leadership skills and critical thinking abilities while providing financial support to help make your professional goals a reality.
Being a Nurse in the Army provides you with benefits not found in the civilian world, as well as opportunities to train and serve in a variety of specialties.
Scholarships
Army ROTC is one of the largest providers of scholarships in the country.
FAQ's
Read some of our most commonly asked questions and learn where to find additional information.