Special Schools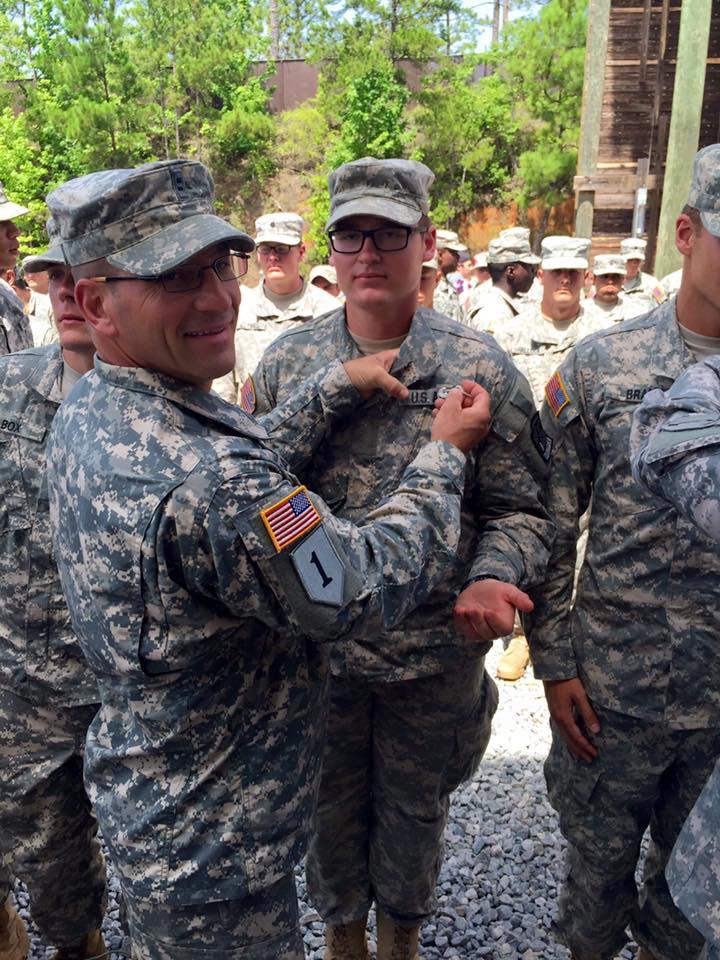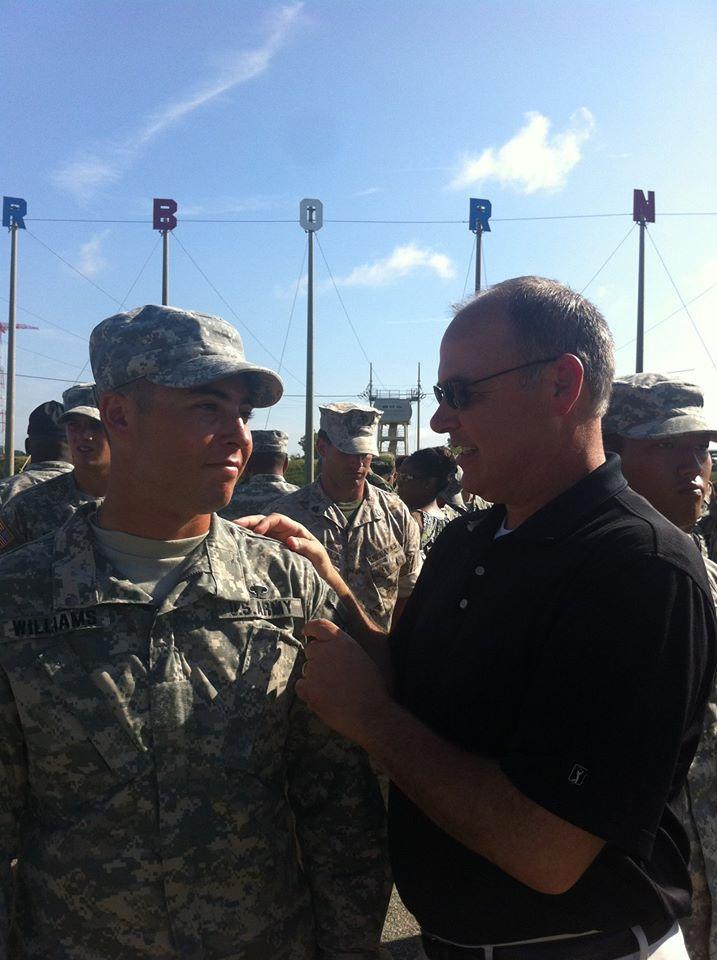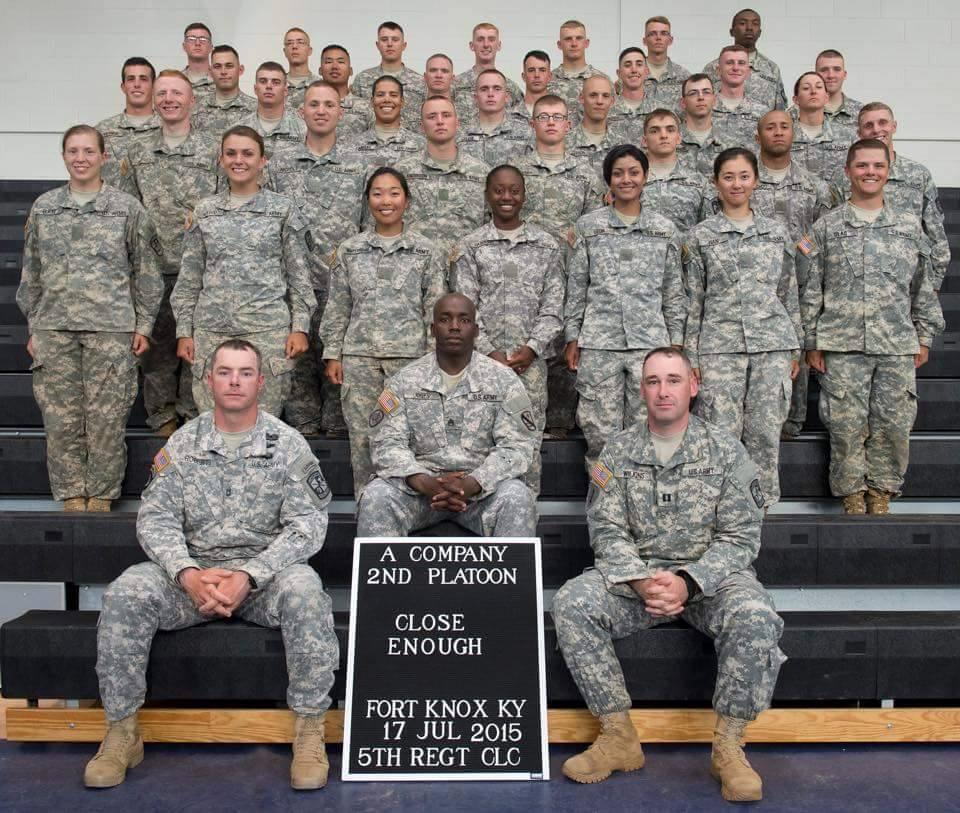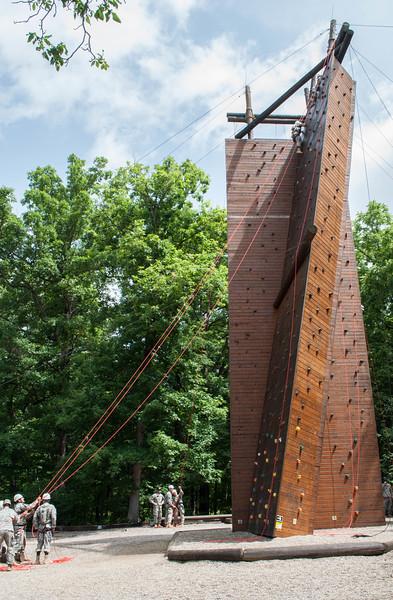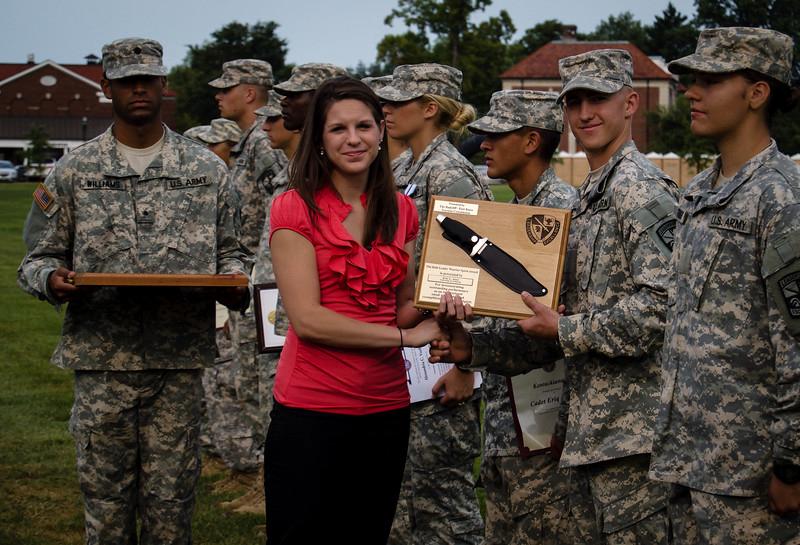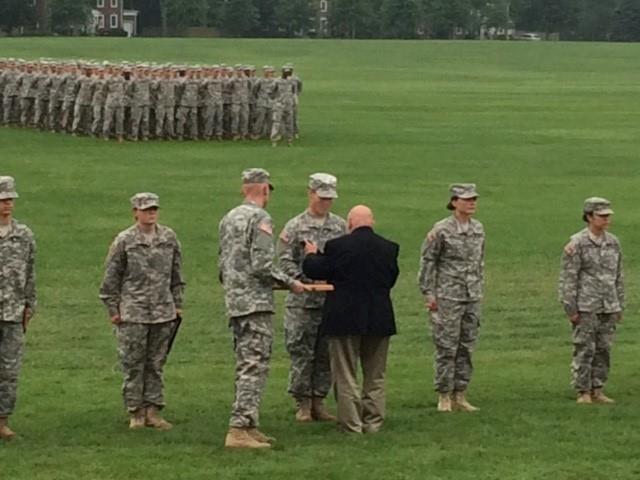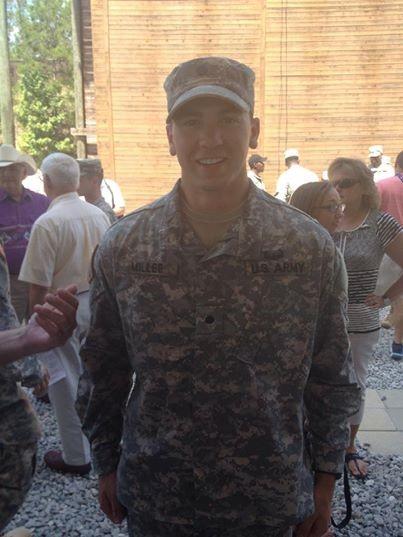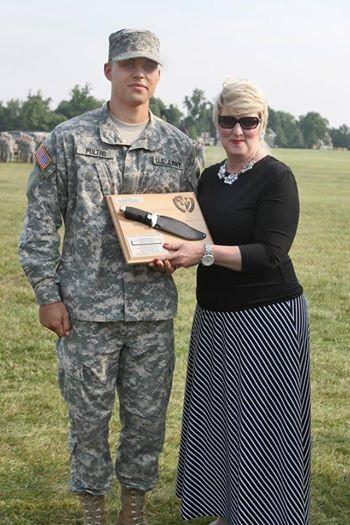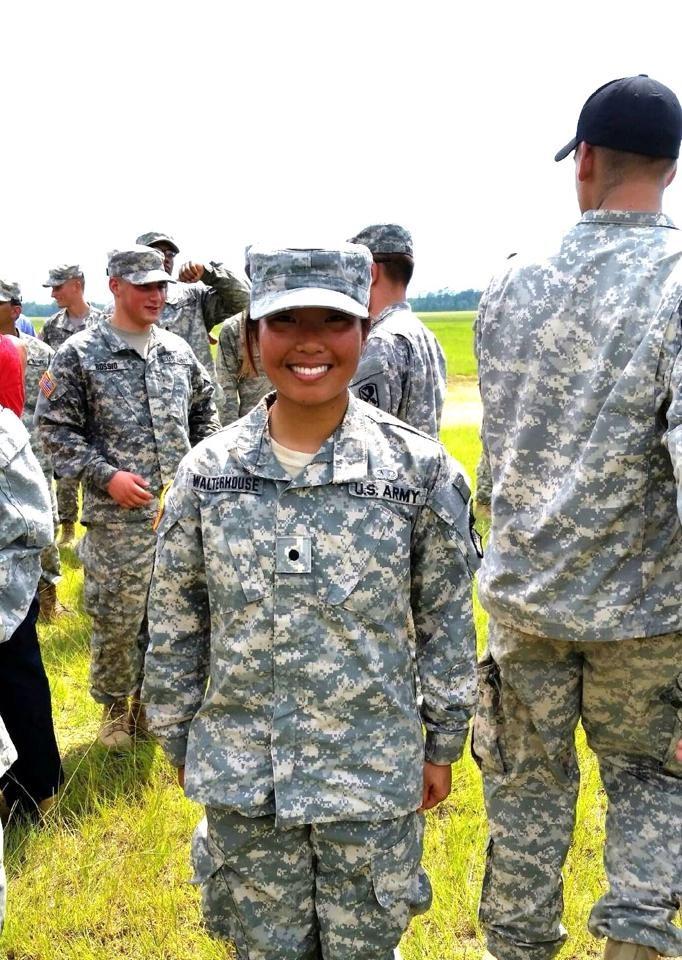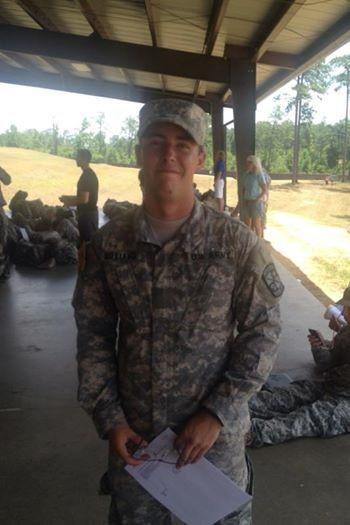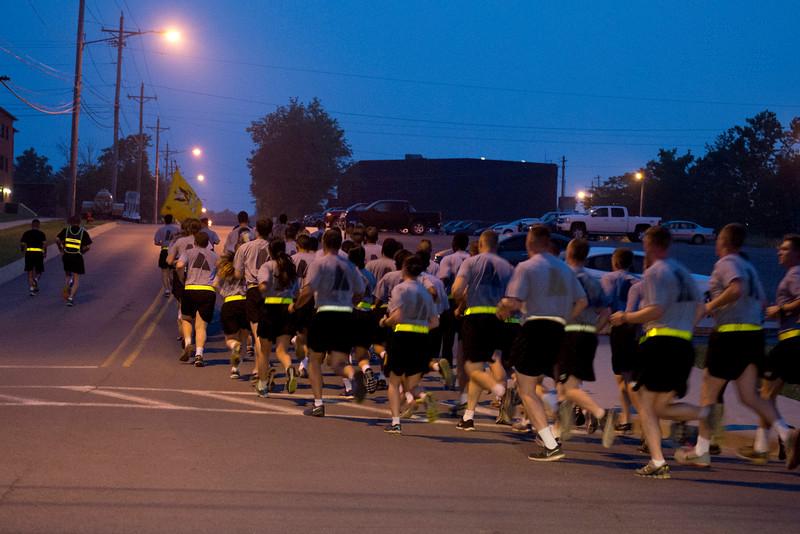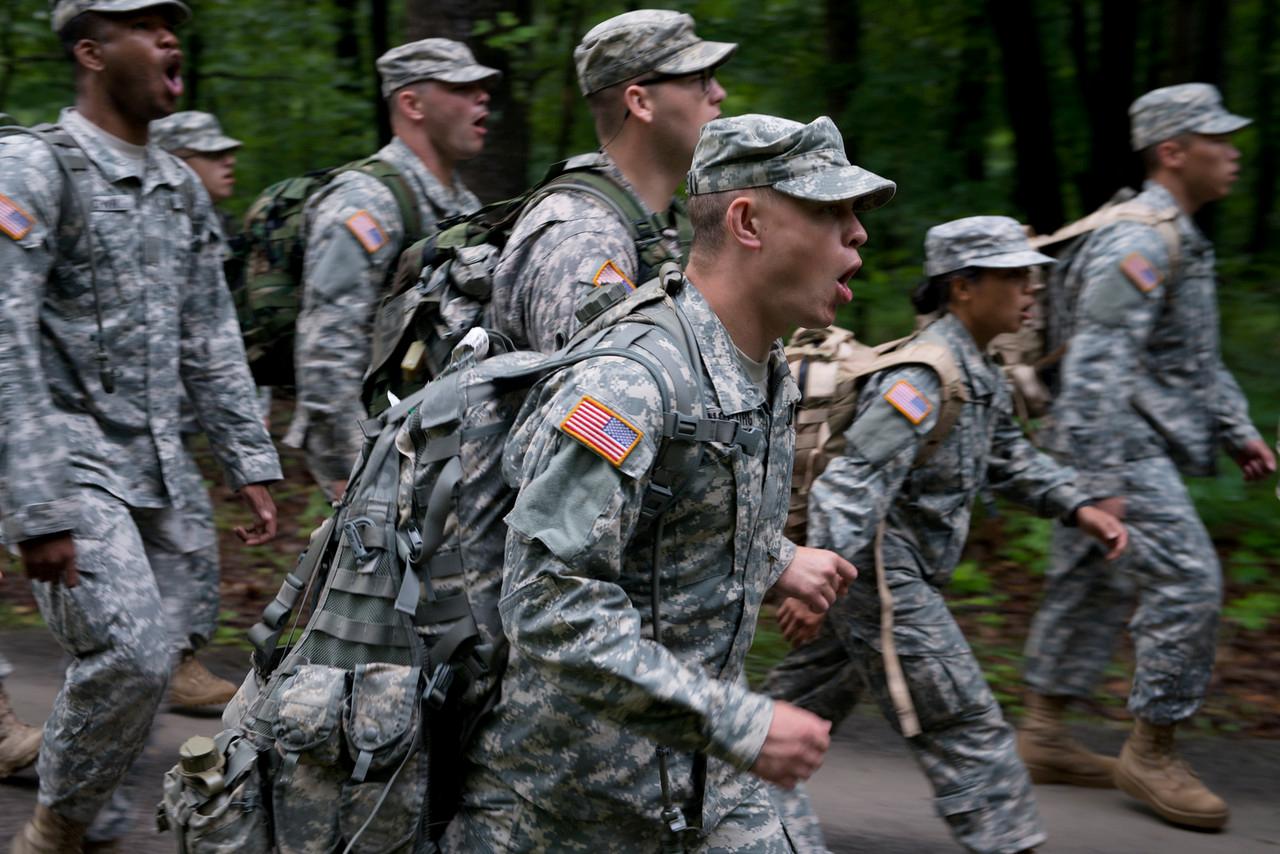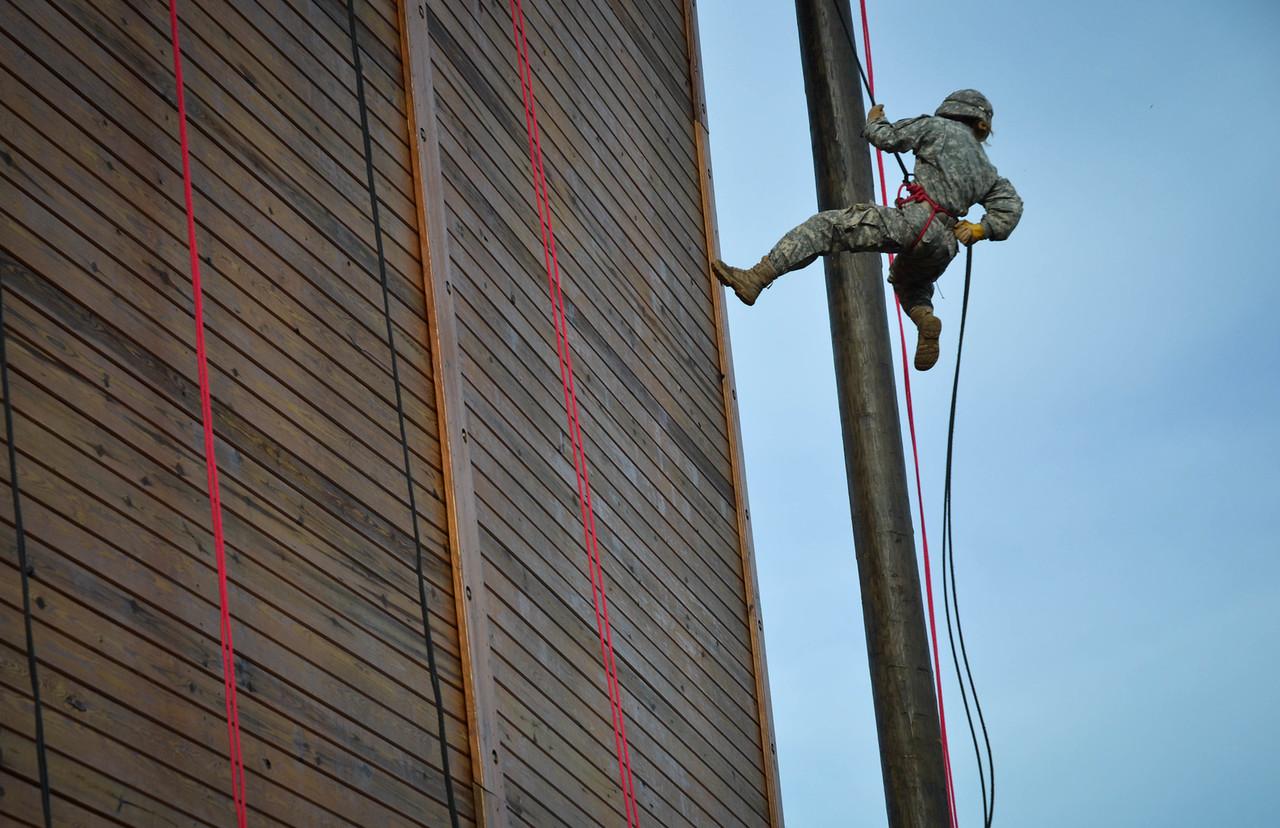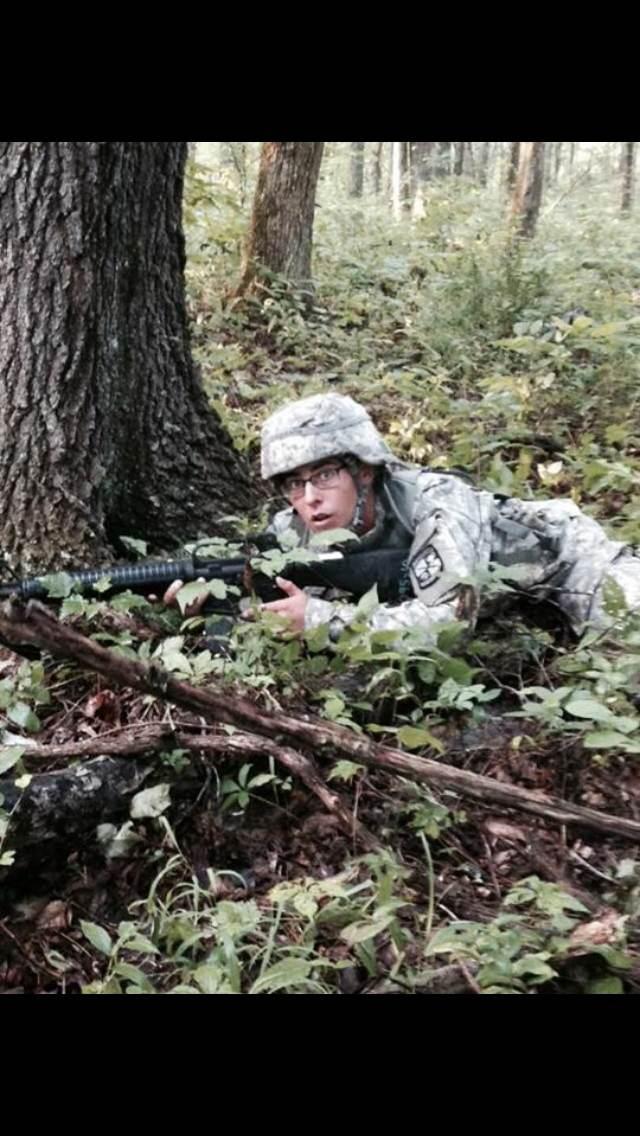 Airborne School:
Location: Ft. Benning, Georgia
Length: 3 weeks
The Basic Airborne Course is a three-week training program conducted by the Airborne Department, USAIC, Fort Benning, GA that trains students the use of the parachute as a means of combat deployment. Successful completion qualifies cadets to wear the Parachutist Badge.
You begin your first week on the ground, learning the basics of parachute landings, and start a vigorous training program. During the second week, called tower week, proper exiting of the plane will be mastered. As a cadet, you will be then given the opportunity to parachute from a 250 foot high tower. The third and final week is the jump week. Cadets make five jumps from either a C-130 or C-141, including one night jump and two combat jumps with full combat gear. Are you brave enough to be AIRBORNE! (Airborne School Website)
Air Assault School:
Location: Ft. Campbell, Kentucky
Length: 10 days
The AAS is a course of instruction that trains cadets on Combat Assault Operations involving associated equipment and U.S. Army rotary-wing aircraft. Successful completion qualifies cadets to wear the Air Assault Badge.This is available at a number of installations, but the largest is located at the air assault home of Ft. Campbell, Kentucky.
This eleven day course is very demanding both physically and mentally, involving obstacle courses and several long ruck marches. You will learn the basics of aircraft familiarization and recognition, slingload operations, and rappelling. Can you see yourself rappelling out the side of a hovering Blackhawk helicopter? AIR ASSAULT! (Air Assault School Website)
Mountain Warfare School:
Location: Jericho, Vermont
Length: 2 weeks
A program conducted at the Ethan Allen Firing Range, Jericho, VT. The course teaches cadets the skills needed to operate in a mountainous environment during the summer and fall. Mountain Warfare introduces you to the techniques and tactics required to operate in a mountainous environment under hostile conditions. The emphasis is on field exercises where you learn mountain-related skills. The instruction includes advanced navigational training, special mobility training (with special operations forces mountaineering equipment), and mountain tactical instruction. (Mountain Warfare School Website)
Northern Warfare School:
Location: Ft. Wainwright, Alaska
Length: 2 weeks
A program conducted at the Northern Warfare Training Center at Fort Wainwright, AK. The course is designed to train cadets in the skills required for conducting military operations in typical mountainous terrain found throughout the world. Special emphasis is placed on basic military mountaineering skills.
This course focuses on mobility in mountainous terrain, rappelling, and climbing skills. The training is demanding both physically and mentally but also extremely rewarding. Those who live up to the challenge come away with not only a vast knowledge of climbing skills but also a new level of self confidence born from facing adversity and overcoming it. (Northern Warfare School Website)
Cadet Leadership Course:
Location: Ft. Knox, Kentucky
Length: 4 weeks
The ROTC Cadet Leadership Course (CLC) or operation WARRIOR FORGE is the most important training event for an Army ROTC cadet. The 32-day training event incorporates a wide range of subjects designed to develop and evaluate leadership ability. The challenges are rigorous and demanding, both mentally and physically. WARRIOR FORGE tests intelligence, common sense, ingenuity and stamina. These challenges provide a new perspective on an individual's ability to perform exacting tasks and to make difficult decisions in demanding situations. (CLC Website)
Cadet Initial Entry Training:
CIET is the Army's 2-year ROTC Program entry point. Through Camp Challenge, students without ROTC Basic Course experience can examine the Army without incurring an obligation, and qualify for Advanced Course entry. The Army observes these students and determines their officer potential in a leadership oriented, challenging, and motivating 5-week training program. Held at FT. Knox, Kentucky between the sophomore and junior year or after the senior year before entering a two years masters program. (CIET Website)
Cadet Troop Leader Training:
Cadet Leader Training (CTLT) is a two track program (CTLT, DCLT). Most positions are linked to a specific regiment of the Leader Development and Assessment Course (LDAC). As a result, attendance to the specific regiment is mandatory. The assigned regiment will not be changed to accommodate personal situations.
The Cadet Troop Leader Training (CTLT) track provides Cadets the opportunity to experience leadership in Army Table of Organization and equipment (TO&E) units over a three to four week period. Cadets serve in LT level leadership positions in active duty units anywhere in the country or overseas. Platoon Leader positions have a 3-4 week duration depending on the hosting unit and location. Assignments include units that are located CONUS and OCONUS. Cadets are assigned a unit mentor, and are provided on-post lodging and meals via a Dining Facility. This program is exclusively designed for MSIII Cadets. This program is exclusively designed for MSIII Cadets before and after completion of LDAC.
The Drill Cadet Leadership Training (DCLT) provides Cadets with the opportunity to experience a 4-week DCLT program provides Cadets serve in a platoon leader or executive officer positions in IMT companies and work closely with Drill Sergeants and other cadre. Cadets experience leadership training with Initial Military Training (IMT) Companies. Positions lengths vary in duration depending on the host unit and location. Cadets an opportunity to apply leadership skills, interact with highly skilled and experienced Noncommissioned Officers (NCOs) and drill sergeants, and improves common task skill proficiency in an Army training environment. Cadets must attend a Staff Cadre Training Course (SCTC) prior to training in IMT units .This program is exclusively designed for MSIII Cadets.
Robin Sage:
The Robin Sage exercise provides cadets with an interest in Infantry and/or Special Forces an opportunity to serve as squad members within "G" bands. There are 15 "G" bands consisting of three to four cadets, 15-20 regular Army personnel and one "G" Chief. The "G" band conducts link-up operations with Special Forces Student Operational Detachment Alphas, receives specific training and conduct combat and sustainment operations. Over a three-week period this program provides the cadets with opportunities to learn and grow as potential leaders. Areas to which cadets are exposed: Troop Leading Procedures, Mission Planning (Warning, Patrol and Frag orders), Small Unit Tactic (Raids, Ambushes, Recons), Air Operations (Drop and Landing Zones and Message pick-up), Basic Field Craft (Survival, Expedient Navigation), Demolition, Medical, Communications and Weapons. The location for this exercise is Camp Mackall, North Carolina.
Combat Diver Qualification Course:
The most highly selective program available to cadets, the Combat Diver Qualification Course (CDQC) has less than fifteen cadet slots each year. This means that they only select the best of the best cadets. The training is physically and mentally exhausting, so preparation above and beyond the basic requirements of the school is mandatory. To get accepted into CDQC, one must complete a Pre-CDQC course. Pre-CDQC training includes an APFT and pool events, including a 25 meter sub-surface swim, a 50 meter sub-surface swim, clump retrieval, two minute water tread, weight belt swim, underwater knot tying, ditching and dawning of equipment, treading water for five minutes with a weight belt and twin 80 air cylinders, and drown proofing.
Nurse Summer Training Program:
The program introduces you to the Army Medical Department (AMEDD) and to the roles and responsibilities of an Army Nurse Corps Officer. Under the supervision of an experienced Army Nurse Corps Officer, you will obtain hands-on experience. Your one-on-one clinical experience will allow you to hone your clinical skills, develop your problem-solving techniques and become comfortable with developing your professional skills as a member of the U.S. Army Healthcare Team.